Actual breast cancer and
breast reconstruction patient with
Natrelle
INSPIRA
®
Breast Implants.
Individual results may vary.
Your SAFETY comes first
Are breast implants tested for safety?
Silicone-filled breast implants are among the most-studied medical devices in history. Decades of research have evaluated their safety and effectiveness. The safety of Natrelle® silicone-filled breast implants is supported by extensive structure and material testing, US clinical studies, and European research.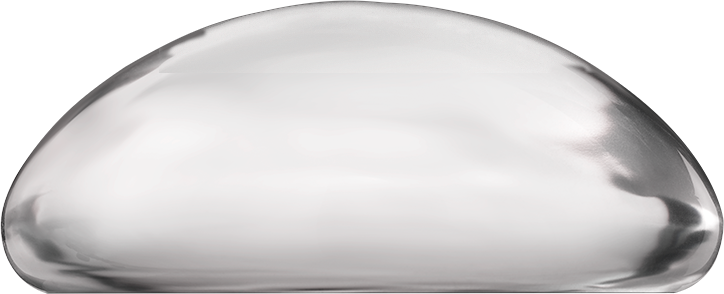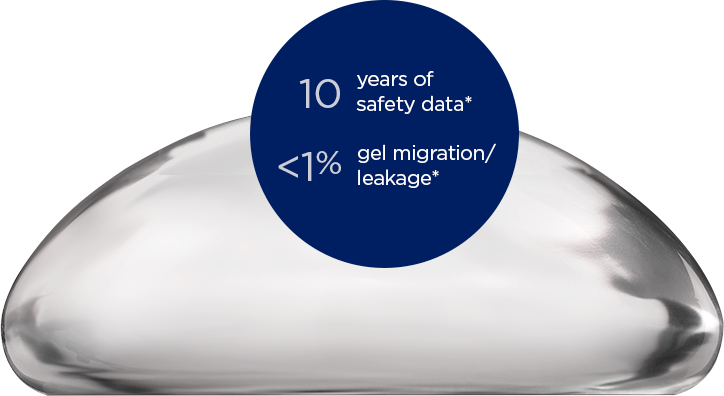 *Primary reconstruction data (n = 98).
Natrelle® round gel breast implants
Potential adverse events that may occur with silicone gel-filled breast implant surgery include: implant rupture, capsular contracture, reoperation, implant removal, pain, changes in nipple and breast sensation, infection, scarring, asymmetry, wrinkling, implant displacement/migration, implant palpability/visibility, breastfeeding complications, hematoma/seroma, implant extrusion, necrosis, delayed wound healing, breast tissue atrophy/chest wall deformity, calcium deposits, and lymphadenopathy. Please download and read the Patient Breast Reconstruction Information brochure for
Natrelle INSPIRA® Round Gel Breast Implants
and discuss any questions with your doctor.