Your Safety.
Our Priority.
Our commitment
to you
Did you know that Natrelle® is the most selected breast implant by plastic surgeons?* Your safety is our number one priority, and our commitment to quality, consistency, and transparency are an important part of that.
*Based on surgeon survey data, April 2021 (N=104).
Breast implants have come a very long way. The first breast implants were introduced in the early 1960s. They had thinner shells, and the gel had a runnier consistency.
The Natrelle INSPIRA® Smooth Breast Implant Collection evolved to meet your needs with:
Thick, protective shells
More cohesive silicone gels
Higher gel fill ratio
All smooth-surface options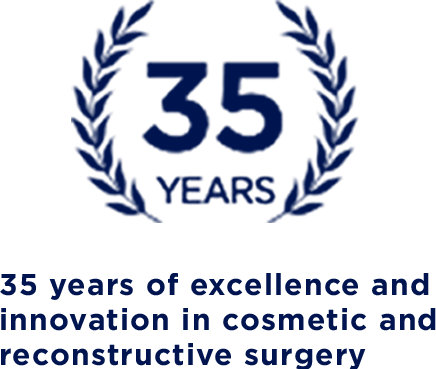 HIGH MANUFACTURING STANDARDS
Natrelle® breast implants are made with high standards of manufacturing and quality testing.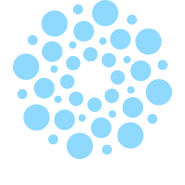 State-of-the-art facility designed specifically to produce breast implants

Each implant goes through an intensive 12-day production

Multiple quality checks through the manufacturing process

Handmade by a highly skilled workforce
Natrelle® looks at common myths
about breast implants
Each Natrelle INSPIRA® Breast Implant is made by hand by members of our highly skilled workforce.
Natrelle® Breast Implants go through an extensive, rigorous testing process to ensure quality.
THE SCIENCE OF GEL TECHNOLOGY AND WHAT'S INSIDE
Natrelle INSPIRA® Breast Implants are made with advanced silicone gel technology. A state-of-the-art shell protects the gummy gels that are designed to hold together.†
†When the implant is cut outside the body.
The Natrelle® shell difference
INTRASHIEL™ barrier shell technology minimizes diffusion through the shell with less than a 1% gel diffusion rate.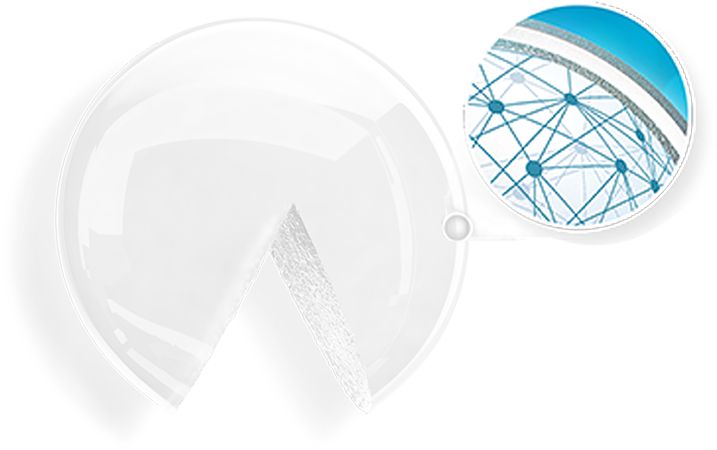 The Natrelle® gel difference
The cohesive gel in all Natrelle® gel Breast Implants is designed to hold together. When Natrelle® gel implants are cut outside the body, the gel stays in place when held in your hand.‡ Check out the video below to see a demonstration.
‡Significance inside the body has not been established.
Silicone Gel
The shells of Natrelle® gel breast implants and the gels inside are made with a medical-grade silicone, and there are varying types of gel cohesivity to choose from. Studies have shown that Natrelle® gel breast implants have a less than 1% gel diffusion rate. That means it's highly unlikely for gel to diffuse through the shell, but in the event that it does, toxicology testing has established that there is no toxicological concern.
Medical-grade silicone material is used in clinically tested products designed not to cause any adverse responses in the majority of patients, making them suitable for implantable devices, such as breast implants and surgical reconstructive components. Medical-grade silicone must meet high standards of biocompatibility that are set forth by the FDA.
As always, Natrelle® continues to adhere to the most up-to-date requirements of silicone gel implant manufacturing, which is why Natrelle® breast implants are rigorously tested for quality and safety.
Breast Implant Ingredients
The materials found in breast implants have been evaluated to assess the exposure levels in comparison to the amount determined to be likely safe. Very small quantities of these materials in breast implants have been determined to be safe by the FDA.
For more information about the materials in Natrelle® Breast Implants, please refer to the Breast Reconstruction with Natrelle® Silicone-Filled Breast Implants patient labeling and the Natrelle® Saline-Filled Breast Implants patient labeling documents.
Breast implants are not considered lifetime devices. The longer people have them, the greater the chances are that they will develop complications, some of which will require more surgery.
Breast implants have been associated with the development of a cancer of the immune system called breast implant–associated anaplastic large cell lymphoma (BIA-ALCL). This cancer occurs more commonly in patients with textured breast implants than smooth implants, although rates are not well defined. Some patients have died from BIA-ALCL.
Patients receiving breast implants have reported a variety of systemic symptoms, such as joint pain, muscle aches, confusion, chronic fatigue, autoimmune diseases, and others. Individual patient risk for developing these symptoms has not been well established. Some patients report complete resolution of symptoms when the implants are removed without replacement.
Candidates for breast reconstruction surgery:
Breast reconstruction includes primary breast reconstruction to replace breast tissue that has been removed due to cancer or trauma or that has failed to develop properly due to a severe breast abnormality. This also includes revision surgery to correct or improve the result of a primary breast reconstruction.
Not a candidate for breast reconstruction surgery:
Breast implant surgery should not be performed in:
Women with active infection anywhere in their body
Women with existing cancer or precancer of their breast who have not received adequate treatment for those conditions
Women who are currently pregnant or nursing, because surgery may interfere with the safety of the pregnancy/nursing. Since breast reconstruction is an elective surgery, it should be postponed until you are no longer pregnant or nursing
If you have any of these conditions, be sure to speak with your plastic surgeon, as breast surgery would not be appropriate.
Precautions
Natrelle® Breast Implants have not been studied in patients with certain conditions, and may increase certain risks in patients who have any of the following:
Autoimmune diseases (for example, lupus and scleroderma)
A weakened immune system (for example, currently taking drugs that weaken the body's natural resistance to disease)
Planned chemotherapy following breast implant placement
Planned radiation therapy to the breast following breast implant placement
Conditions that interfere with wound healing and blood clotting
Reduced blood supply to breast tissue
Clinical diagnosis of depression or other mental health disorders, including body dysmorphic disorder and eating disorders. Please discuss any history of mental health disorders with your surgeon prior to surgery. Patients with a diagnosis of depression, or other mental health disorders, should wait until these conditions have resolved or stabilized prior to undergoing breast implantation surgery
Please contact a plastic surgeon if you have any additional questions.
The most common complications women with breast implants experience are reoperation, implant removal, capsular contracture, and rupture.
After surgery, be sure to follow your surgeon's instructions and schedule follow-up exams as needed. If you notice any changes in your breast implants, or any signs or symptoms of potential health issues, be sure to schedule an appointment with your plastic surgeon right away.
Reoperation
Additional surgery to breast and/or implant will likely be necessary over the course of your life. This can be due to implant rupture, other complications, or unacceptable cosmetic outcomes. You may also decide to undergo a reoperation to change the size or type of your implants or improve outcomes.
Speak to your plastic surgeon about higher risks of complications with revision surgeries. Additional surgeries come with higher risks compared to those of primary augmentation surgery. There is also a risk that implant shell integrity could be compromised inadvertently during reoperation surgery, potentially leading to product failure.
The 10-year reoperation rate was 71.5%, based on 98 primary reconstruction patients in the Allergan Core Study.
Implant Removal
Implants are not considered lifetime devices, and you likely will undergo implant removal(s), with or without replacement, over the course of your life. When implants are explanted without replacement, changes to the patient's breasts may be irreversible.
The main reasons for implant removal after primary augmentation are:
Capsular contracture
Size change
Suspected rupture
The 10-year implant removal rate with or without replacement was 53.5%, based on 98 primary reconstruction patients in the Allergan Core Study.
Capsular Contracture
After any kind of implant (medical or cosmetic) is placed in the body, the formation of a "capsule" of scar tissue around the implant is the body's natural response. With breast implants, this is usually a good thing because it can help keep the implants in place. However, in some patients, the scar tissue becomes unusually hard or starts to contract, which can cause pain and affect the appearance of the breast. Capsular contracture is a risk factor for implant rupture.
The 10-year capsular contracture rate was 24.6%, based on 98 primary reconstruction patients in the Allergan Core Study.
Be sure to ask your plastic surgeon about capsular contracture and how to reduce your risk.
Rupture
A rupture is a tear or hole in the breast implant shell, which may expose the gel.
Ruptures are caused by implants wearing out over time, folding or wrinkling of the implant shell, severe capsular contracture, excessive force to the chest, or damage by surgical instruments. The longer breast implants are in place, the higher the chance of a rupture.
Because ruptures are often silent, it is recommended that you have periodic imaging (eg, MRI, ultrasound) of your silicone gel-filled breast implants to screen for implant rupture regardless of whether your implants are for cosmetic augmentation or reconstruction. These recommendations do not replace other additional imaging that may be required depending on your medical history or circumstances (ie, screening mammography for breast cancer). Even if you have no symptoms, you should have your first ultrasound or MRI at 5-6 years after your initial implant surgery and then every 2-3 years thereafter. If you have symptoms at any time or uncertain ultrasound results for breast implant rupture, an MRI is recommended.
In Allergan's Core Study, there was an MRI screening cohort who had regular MRIs to screen for implant rupture whether or not they had symptoms, and a cohort who did not have regular screening MRIs. The 10-year MRI-cohort implant rupture rate was 35.4%, based on 57 primary reconstruction patients in the Allergan Core Study.
For the full list of complications, including those for revision reconstruction, please see the patient labeling for Breast Reconstruction With Natrelle® Silicone-Filled Breast Implants.
Please contact a plastic surgeon if you have any additional questions.
BIA-ALCL
Breast Implant-Associated Anaplastic Large Cell Lymphoma (BIA-ALCL) is not breast cancer—it is a type of non-Hodgkin's lymphoma (cancer of the immune system). In most cases, BIA-ALCL is found in the scar tissue and fluid near the implant, but in some cases, it can spread throughout the body. BIA-ALCL is most commonly associated with textured breast implants. This cancer is serious and can lead to death, especially if not treated promptly. In most patients, it is treated successfully with surgery to remove the implant and surrounding scar tissue, and in some patients, also treated with chemotherapy and radiation therapy.
The main symptoms of BIA-ALCL are persistent swelling, presence of a mass, or pain in the area of the breast implant. These symptoms may occur well after the surgical incision has healed, often years after implant placement.
The FDA has determined that based on the currently available data, the type of implant fill does not appear to be a risk factor for BIA-ALCL, but this has not been evaluated in a large, well-designed, epidemiologic study. To date, there has not been sufficient data for the FDA to determine whether BIA-ALCL may be found more or less frequently in individuals with silicone-filled breast implants compared to individuals with saline-filled breast implants.
Learn more about BIA-ALCL at:
The American Society of Plastic Surgeons (ASPS)
Systemic Symptoms
Systemic symptoms, sometimes referred to as breast implant illness, are symptoms that have been reported by women with breast implants and may include fatigue, memory loss, rash, "brain fog," and joint pain. Researchers are investigating these symptoms to better understand their origins. These symptoms and what causes them are poorly understood. In some cases, removal of the breast implants without replacement is reported to reverse systemic symptoms. In other cases, removal of breast implants does not improve symptoms.
While women with breast implants have reported experiencing various systemic symptoms, the link between breast implants and systemic symptoms is unclear. We are committed to partnering with the FDA, plastic surgery societies, and researchers on better understanding any possible connection so we can take the appropriate steps to minimize any risk to you.
For the full list of complications, including those for revision reconstruction, please see the patient labeling for Breast Reconstruction With Natrelle® Silicone-Filled Breast Implants.
Please contact a plastic surgeon if you have any additional questions.