Actual breast cancer and
breast reconstruction patient with
Natrelle
INSPIRA® Breast Implants.
Individual results may vary.
More SUPPORT for your
unique journey
Don't hesitate to ask your plastic surgeon any questions that you may have.
Here are some questions and other resources for you to download and take with you to your consultation.

Natrelle® Reconstruction Brochure
Learn about the many choices Natrelle® has to offer you and your surgeon when considering breast reconstruction.
download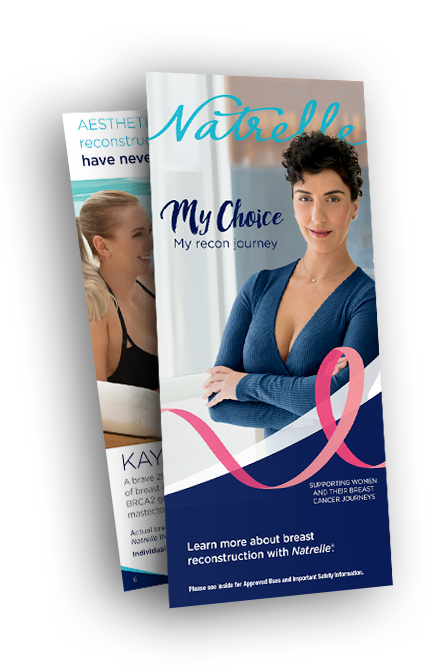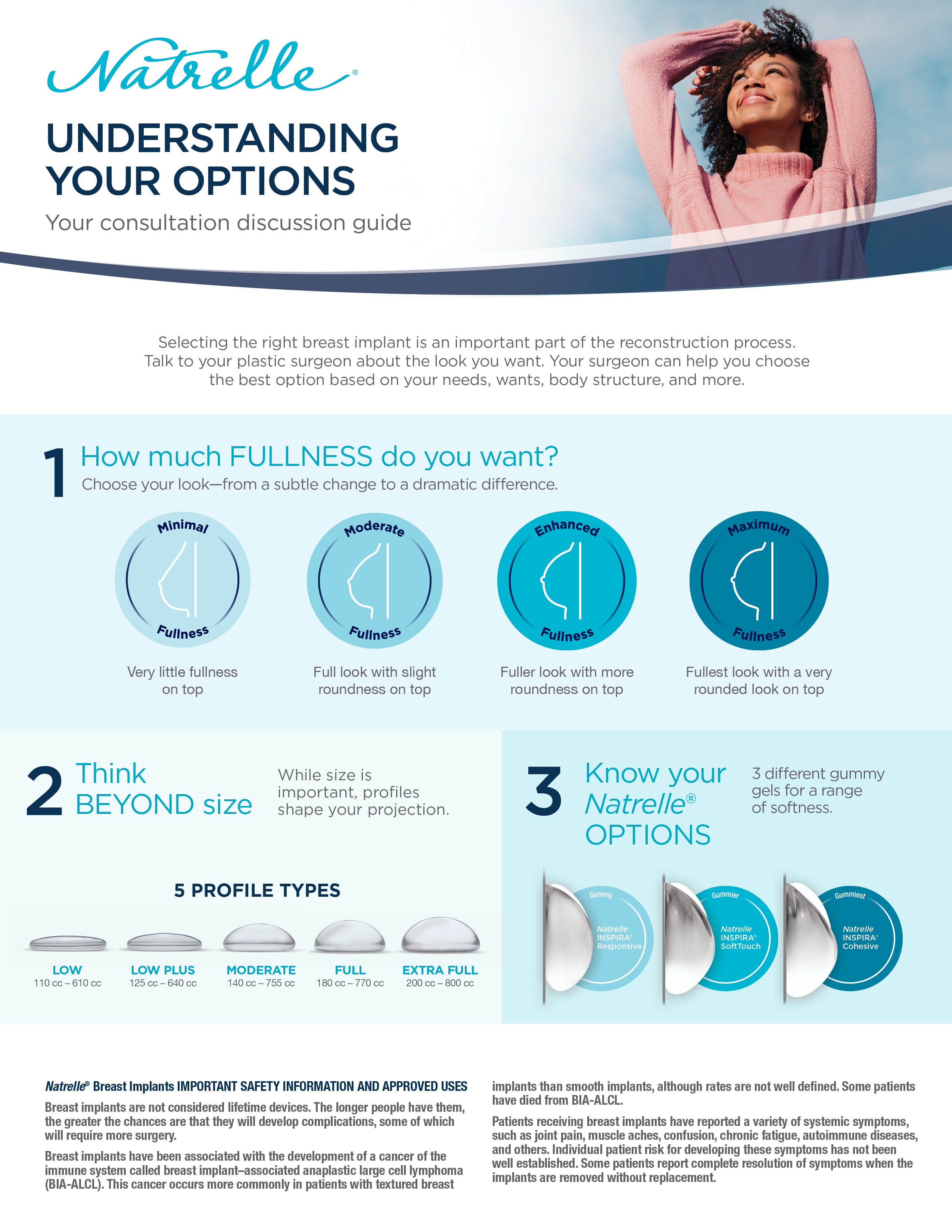 For the complete list of questions, download the full PDF.
Print it out and bring it with you to your consultation.
Are you a board-certified surgeon?
What are the different options for reconstructing my breasts?
What are the risks and complications associated with breast implants? And with tissue expanders?
Will I need tissue expanders? What is the process?
What is your experience with Natrelle® gummy

breast implants?

How long will I be in the hospital?
Do you have any before-and-after photos I can see?
Natrelle® Reconstruction Guide
Everything you should know about breast implants to help prepare you for your consultation.
download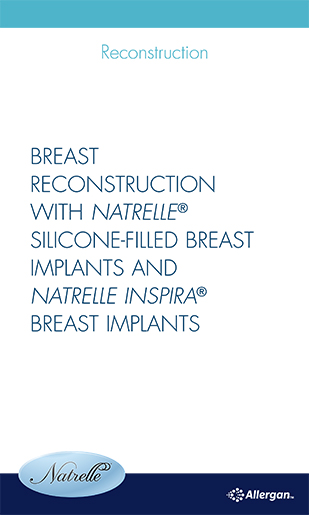 Natrelle® ConfidencePlus® Warranty Brochure
An overview of coverage for your breast implants.
download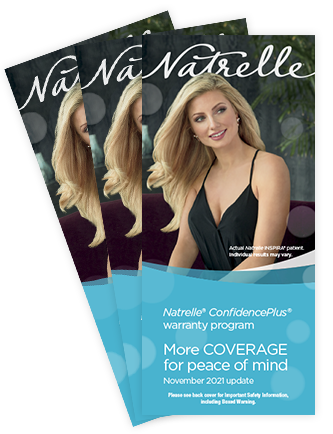 Additional resources
Access more helpful educational information on these websites:
Making a Commitment to Breast Health
Natrelle® is proud to partner with many organizations across the breast health community. We hope you'll join us at a breast health event near you and help us continue the fight against breast cancer.